Navigation Guide¶
The POWER science team members have reviewed, updated, and validated the web-based Methodology. The web-based Methodology will be actively updated when the need arises. This guide will show you how to locate the version and last modified date to appropriately reference our web-based methodology.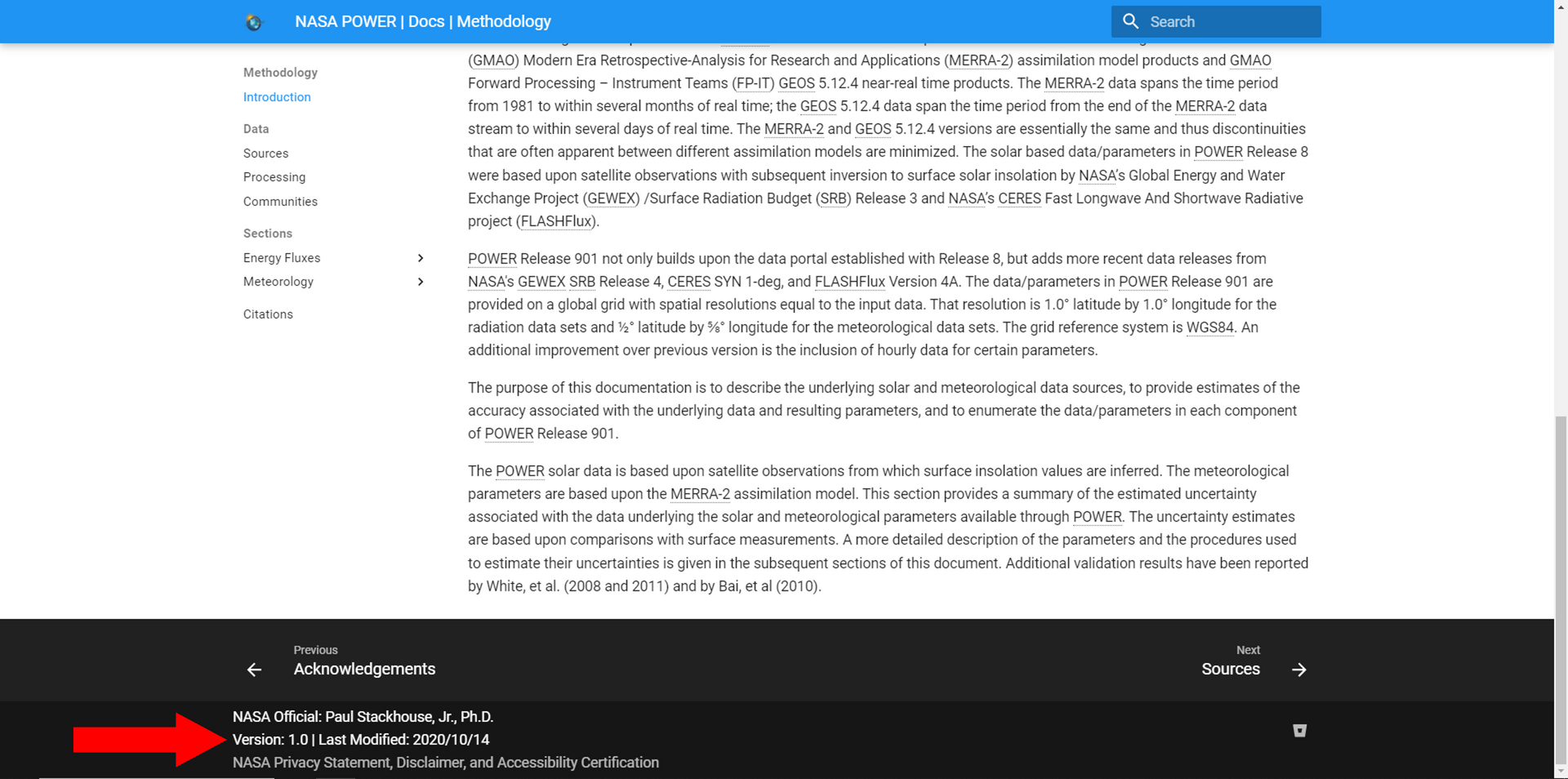 Locating the date stamp
Steps 1: Scroll down to the bottom of web-based Methodology page.
Steps 2: On the bottom left of the page there will be the Version and Last Modified date.
You can use this information when referencing the POWER web-based Methodology.